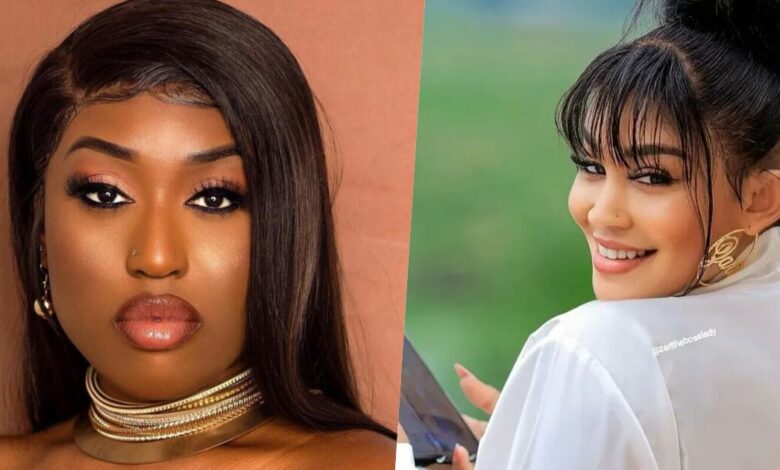 Ghanaian singer, Fantana, has reacted to Ugandan socialite and businesswoman Zari Hassan "cancelling" her and her baby daddy, Diamond Platnumz over some things that played out on the Young, Rich and Famous reality show.
Recall that shortly after a new season of the reality show aired, Zari who reiterated that she is a "self-made billionaire", accused Diamond of lying to get in the pants of Fantana who she fought with on the show.
She also claimed that the Tanzanian music star who she shares two children with is clout chasing over claims of being obsessed with him and also wanting to have another child with him.
Zari Hassan also said that Diamond allowed Fantana who she claimed had undergone 5 liposuctions, to disrespect her all because he wants to sleep with her. She added that the singer is putting her in "situations with low-life whores for clout".
Reacting to this, Fantana claimed that Zari reconstructed her body to look like her. She backed up her claim by alleging that the Ugandan socialite's navel is out of place.
Fantana also lectured Zari on who a billionaire is using the 2023 list of Africa's billionaires.
See snapshots of her post below…