A South African woman has been arrested for allegedly collecting child support payments from eight different men, all of whom believed they were the biological father of her child.
The suspect, identified as Nancy Mudau, allegedly carried out this scheme successfully for 12 years. During this time, she managed to collect money from the men who thought they were financially supporting their child. The collection included tuition for the child.
According to local media, Nancy used the child support money to build a beautiful house for herself, and was reportedly building a tavern (a drinking joint) at the time of her arrest.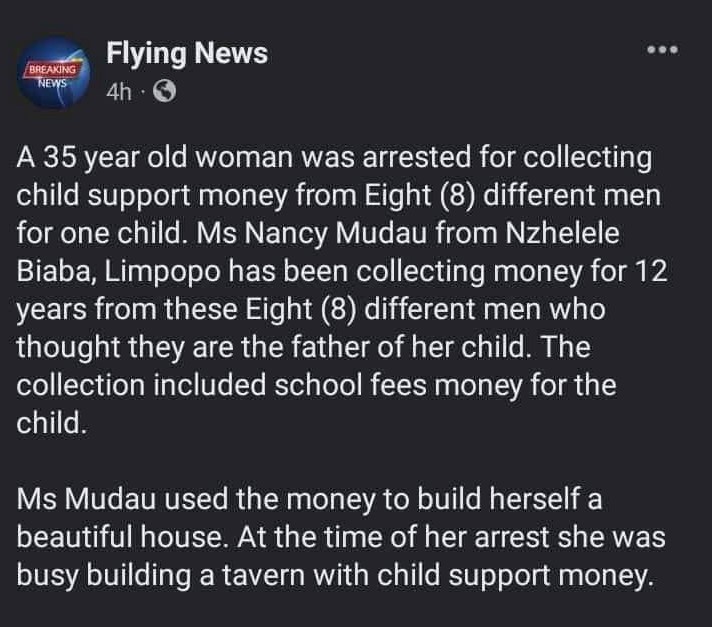 In other news, an autistic Nigerian woman, simply identified as Joy, has defied all odds and welcomed a bouncing baby boy into the world.
The woman's sister, who shared the news on social media, revealed that the man she claims is responsible for the pregnancy has denied his involvement.
In a heartwarming video shared online, the new mother can be seen getting glammed up alongside her lively baby boy.
The sister also disclosed that the family has taken on the responsibility of caring for her since the man who impregnated her refused to acknowledge it.
She added that despite the stress they experienced, they are relieved and happy to see their sister and her baby doing well.