Atiku Abubakar, presidential candidate of the Peoples Democratic Party, PDP, has sworn to take it in good faith if he loses the presidential election.
Speaking to BBC Pidgin, he stated that he would not be the first loser; hence he would accept his loss in good faith.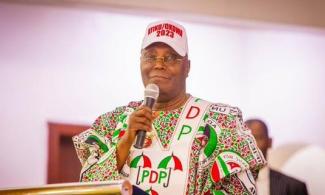 He went on to dismiss claims of corruption against him, emphasizing the fact that he has been investigated and nothing was discovered.
He said:
"All what I know, all corrupt practices or corruption allegations against me have been investigated in this country more than anybody else and nothing was found against me. That audio has disclosed nothing new."