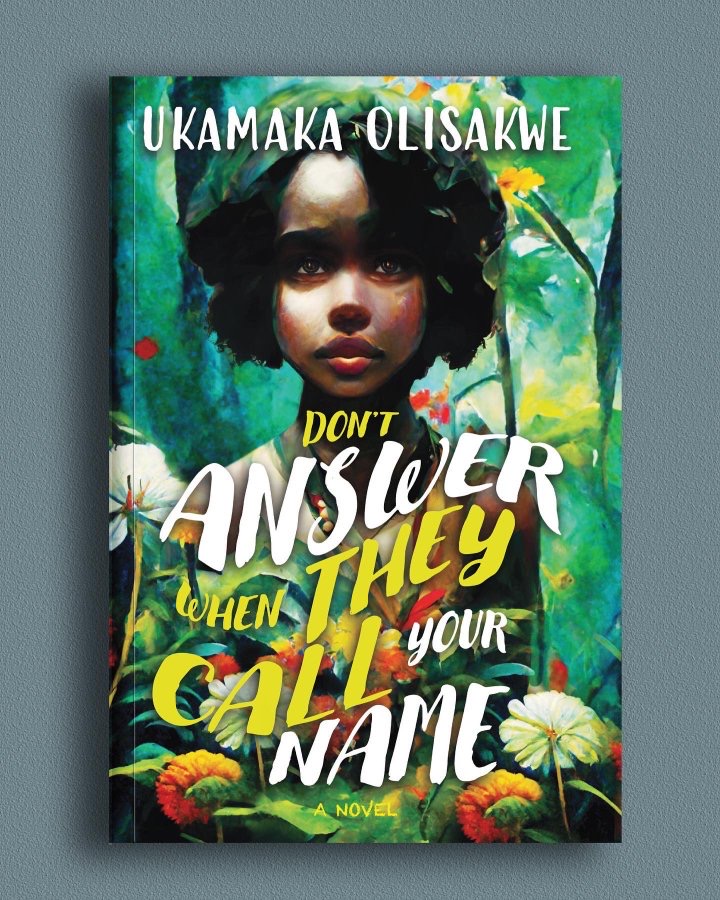 Ukamaka Olisakwe has a new book out: Don't Answer When They Call Your Name. Her first novel, Ogadinma; or Everything Will Be All Right gathered a warm reception, locally and globally. While Ogadinma attests to Ukamaka's creativity and brilliance, we are certain that Don't Answer When They Call Your Name would further reveal a new layer of creativity from the author.
Published by Masobe Books, Don't Answer When They Call Your Name is set in a fantasy multiverse rooted in Igbo mythology and narrates the adventure of a young girl whose community's destiny rests on her shoulders.
Read the synopsis:
In her latest novel, Ukamaka Olisakwe blends myths and magic to introduce readers to an enchanting, spectral world where a young girl and her dog must change the destiny of an ill-fated community. 

When the streams suddenly run dry in Ani Mmadu, the people know it is time to atone for a sin that goes back to the very beginning of their world, the consequence of one woman's rebellion against the all-powerful and unforgiving, jealous god. To avert this catastrophe and for the waters to flow and nourish the farms again, the people must send an Aja—a child chosen by the Oracle—into the Forest of Iniquity, to atone for that great Sin. It falls on young Adanne to save her people this time. But the Ajas sent into the dreaded forest tend never to return. Is Adanne the long-awaited one who will buck the trend and end her people's suffering?

Don't Answer When They Call Your Name is an extraordinary novel bursting with kaleidoscopic worlds and beings. It is a feat of the imagination from a born storyteller.
Uchechukwu Peter Umezurike, the author of Wish Maker, describes the book as "an adventure, a fantastic adventure for anyone seeking a thrill." We are super excited and look forward to reading the novel.
Last year, Ukamaka Olisakwe shared her insights on how to tell the African story with us. Did you miss our conversation with her? You can read it here.