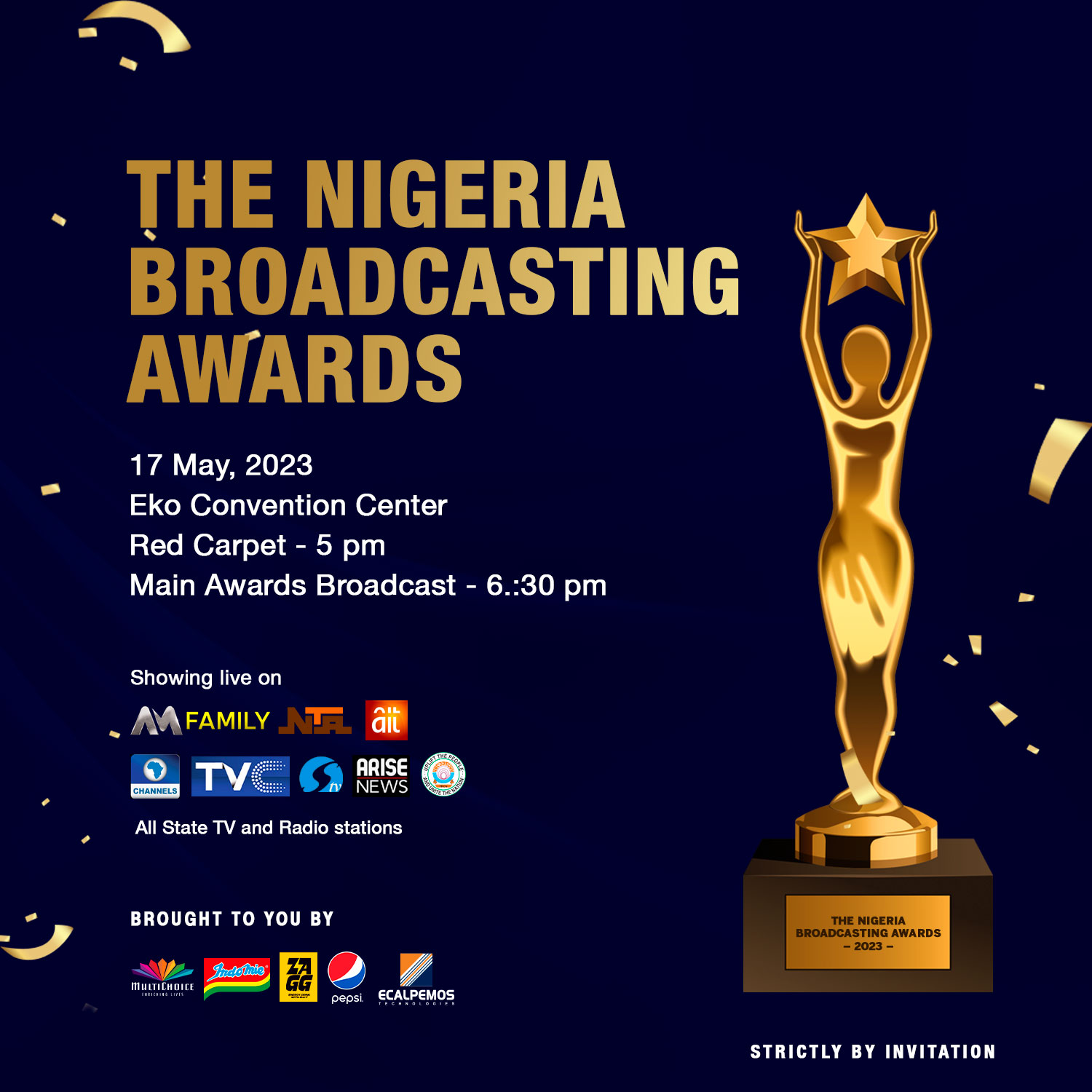 Broadcast lenses across Nigeria will be centered at the Eko Convention Center in Lagos later today for the maiden edition of The Nigeria Broadcasting Awards (TNBA).
The awards ceremony will be broadcast live on Africa Magic Family available on DStv and GOtv, NTA, AIT, Channels TV, TVC, Arise TV, Silverbird TV and other BON member stations, at 6:30 pm. The coverage will also extend to all state-owned TV and radio stations.
TNBA, organised by Broadcasting Organisations of Nigeria (BON), is aimed at recognising and rewarding excellence in the broadcast media industry. Nigerian broadcast professionals will be hounoured at the event with awards across 20 different categories as voted by the public. A total of 12 awards will be given in television, while eight will be given in the radio category.
BON Chairman and Chief Executive Officer of MultiChoice Nigeria, John Ugbe said at the unveiling TNBA last May,
TNBA will inspire up-coming talents and spur broadcast professionals to do more for the industry. Distinguished figures who made huge contributions to the industry will also be recognized. The awards will recognise and reward the talents that abound in the Nigerian broadcasting industry, spur them to be better and inspire up and coming professionals to excel in the knowledge that they will someday be recognised and celebrated. Broadcasting in Nigeria has come a very long way and it is time we started celebrating broadcasters for their sacrifices. At this maiden edition, we will also celebrate those who excelled in the past and made huge contributions to the growth of broadcasting Nigeria. Congratulations in advance to all winners!
Among those to be celebrated with Life Achievement Awards in Broadcasting are Dr Christopher Kolade, former Managing Director, National Broadcasting Corporation; Vincent Maduka, former Director-General, Nigerian Television Authority (NTA); Mallam Mohammed Ibrahim, former Director General of the Federal Radio Corporation of Nigeria (FRCN) and NTA; High Chief Raymond Dokpesi, founder DAAR Communications and Michael Ajegbo, founder, Minaj Broadcasting-Obosi will also be celebrated for their contributions to the growth of broadcasting in Nigeria, while posthumous awards will be given to Ambassador Segun Olusola, Mike Enahoro, Alhaji Dahiru Modibbo and Kunle Olasope, for their meritorious contributions to the broadcast industry.
---
Sponsored Content