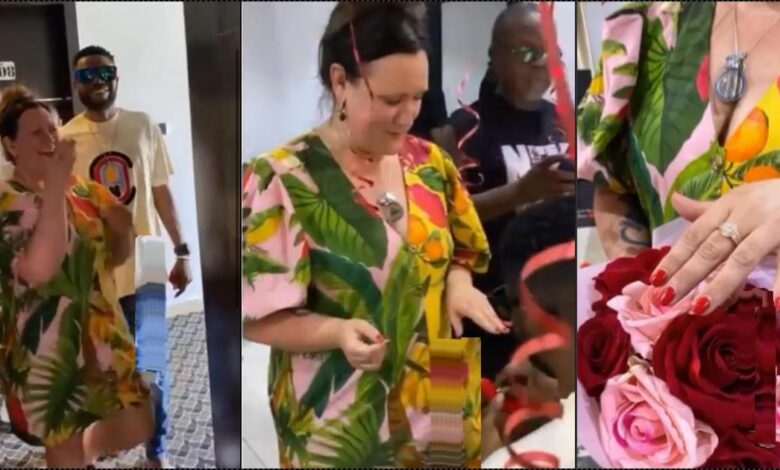 Young Nigerian man raises the bar as he proposes to his American lover in a spectacular and unexpected manner.
A video making the rounds on social media captured the moment a a man arranged a surprise for his babe who walked into their apartment to see cameras flashing and trumpet playing.
The Nigerian man presented his lover with a flower bouquet, goes down on his knees and asked her to marry him. She gave a resounding yes!
Trending:
Another Nigerian lady set to break Guinness World Record as she begins counting of rice grains (Video)
It was indeed a romantic gesture for the American women who blushed from cheek to cheek as she engaged her partener.
Watch the video below …