Mixed reactions are trailing the sudden appearance of one Mrs Mary Ngoshe, who, according to the Nigerian Army, is believed to be one of the kidnapped girls from Government Girls' Secondary School, Chibok, in 2014.
Reports by The PUNCH say troops of the 26 Task Force Brigade, on Tuesday, found her with a child believed to be hers.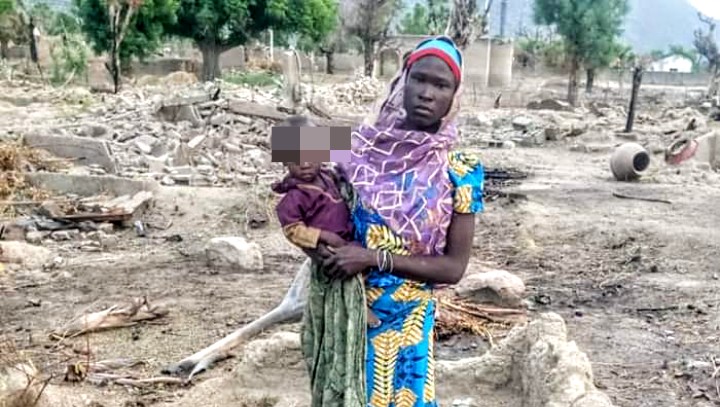 She was intercepted by the troops that were on patrol around Ngoshe in Borno State.
A tweet posted on the Nigerian Army's Twitter page, on Wednesday morning, reads, "Troops of 26 Task Force Brigade on patrol around Ngoshe in Borno State on 14 June 2022 intercepted one Mrs Mary Ngoshe and her son. She is believed to be one of the abducted girls from GGSS Chibok in 2014. Further exploitation ongoing."
Reactions Trail
@Uchechukwu Okoro: "Found adducted Chibok girl". Where was she staying? Who is the father of her Child. These are more important information."
@Uzoh Okoli: "Look at how they turned a young school girl to an old woman a country build on hypocrisy."
@Jonathan Iliya: "Hmmmm & somebody is busy going up & down lobbying to be vice president, after the evil he committed against the people chibock & other Christian communities in Borno."