A Nigerian man, identified simply as Ransome, has shared a screenshot of the messages he received from a debtor he loaned N1.5 million.
This comes after the trending conversation on Twitter about how people find it difficult to repay borrowed funds despite begging to get it.
Ransome joined in the conversation and revealed that he borrowed a lady N1.5 million and she is now threatening to not pay him back because he involved her mother.
In the screenshot he shared, the lady said she would stop the efforts she's making to raise the money to repay him if he calls her 'sick' mother again.
He wrote on the micro-blogging platform,
"Omor I no dey borrow person money again, this are series of text messages someone that's owing me #1,500,0000(One Million, Five Hundred Thousand Naira) sent to me.
Na human being dey make person wicked"
Read her messages below,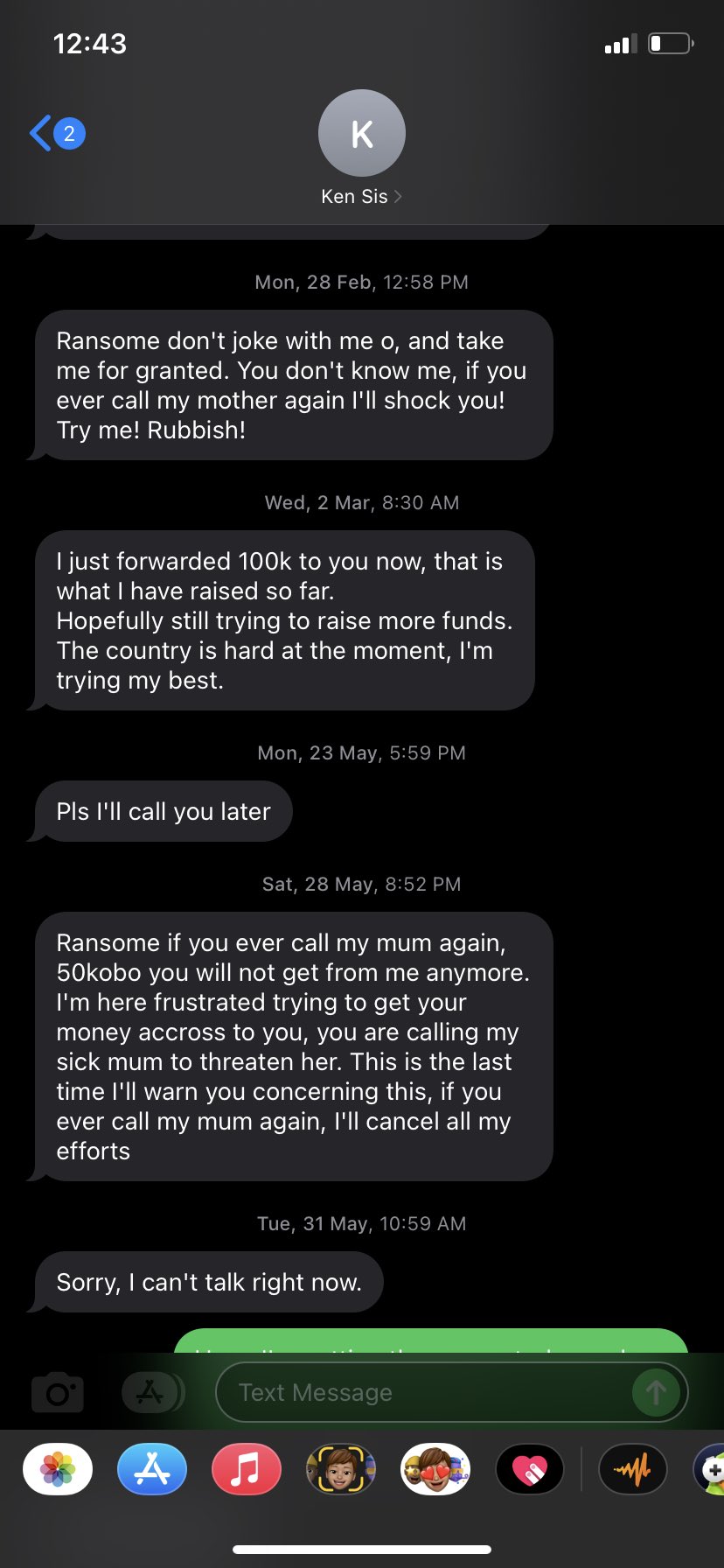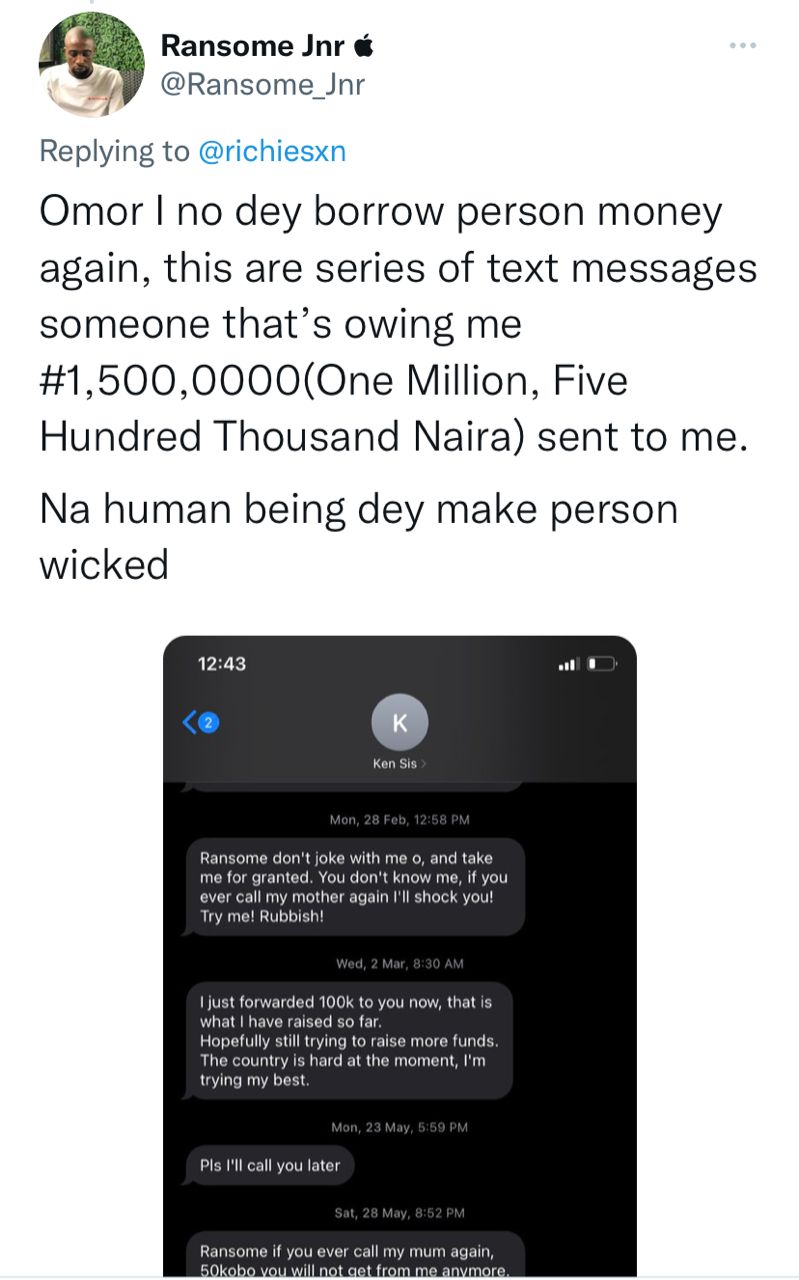 The exchange has stirred mixed reactions on social media as some netizens opined that he shouldn't have called her mother because she wasn't a party to the transaction in the first instance.
However, others defended him and said he probably didn't have any other choice but to involve her mother after she defaulted and refused to pay him back.
See some reactions below,
@queenofdblues1 wrote,
"No be juju be this?
Na debtor get mouth dey talk like this to u.
Anyways, I'm not surprised at all.
They're always humble when they want you to borrow them money but will turn Lion and Lionesses when it's time to return it."
Modafaackers oshi."
@kvngrizzle wrote,
"Have you tried involving the authorities? If not try it they might Ginger her to pay up.
Dem no dey borrow woman money, just give them what you can afford and free them. Incase of next time."
@emo_d_3rd wrote,
"But you're not suppose to call the mum unless she's directly associated in your transaction…if she isn't, then try call whose owing u…my take on the Mata.."
RECOMMENDED ARTICLES