[ad_1]

Following news of singer Johnny Drille's marriage to his mystery wife, Rima Tahini, netizens have unearthed five captivating facts about her.
It will be recalled that Johnny Drille showed off his beautiful wife to the world for the first time on Tuesday, July 4, while announcing the release of his new music video.
This took netizens by surprise as they were unaware of the singer's marital status. They were even more shocked when they discovered that the couple have been married for 18 months as they tied the nuptial knot in January 2022.
In response to people's curiosity about his mystery wife, here are five interesting facts about Rima.
Rima was born to a Lebanese father and a Sierra Leonean mother, with her birth taking place in Sierra Leonne during the onset of the Civil War. Unfortunately, due to the turmoil, Rima and her family were forced to flee the country and seek refuge elsewhere.
By the tender age of seven, Rima was able to speak four different languages fluently. This was due to her experience as a refugee, as her family lived in different cities and countries in the aftermath of the civil war.
Rima is an academic prodigy
After the completion of her studies at the African Leadership Academy, Rima was transformed into an exceptional individual. In 2012, she was honored with the prestigious Allan Gray Gold Prize, recognizing her outstanding business acumen.
Subsequently, Rima pursued higher education at Brandeis University, graduating in 2016 with the highest distinction in business and economics (Summa Cum Laude). Prior to completing her undergraduate degree, she garnered invaluable professional experience in the energy sector.
Rima worked at renowned companies such as Tata Africa Holdings, Endeavor Energy Holdings, and Symbion Powers, where she made significant contributions. Throughout her professional journey, she ventured through vibrant cities including Johannesburg, Accra, and Lagos.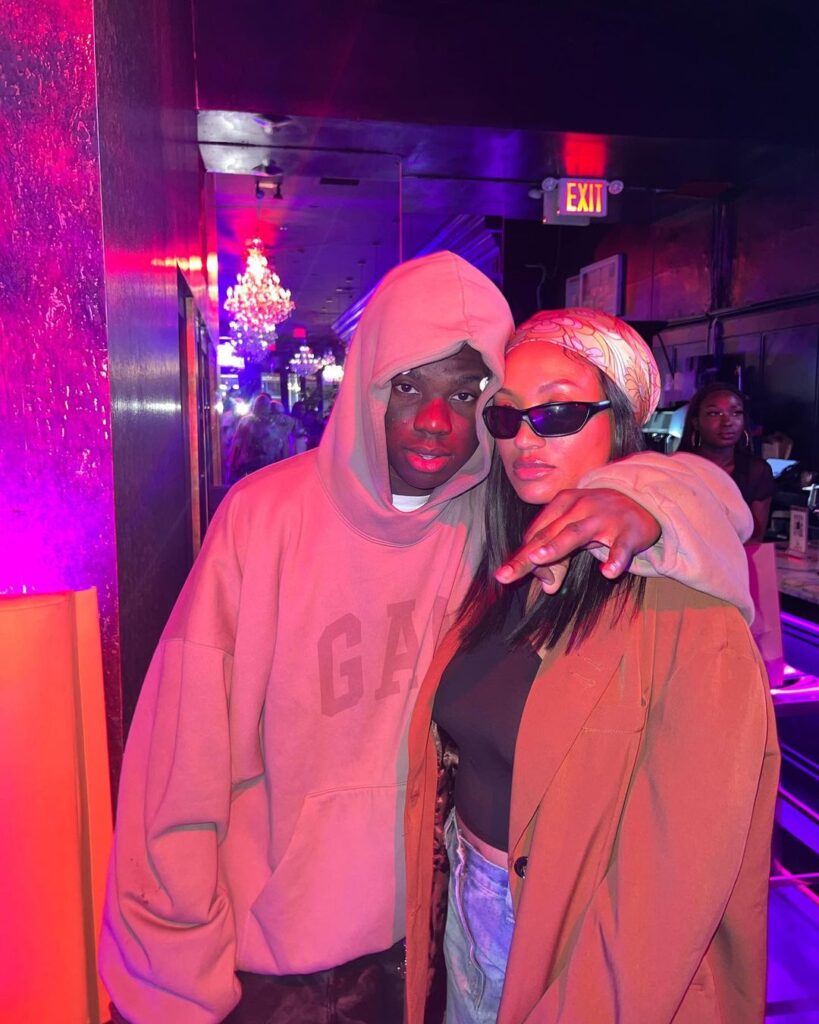 Rima is the Director of Artiste and Repertoire (A&R) at Mavin Records
Rima is currently the A&R Director at Mavin Records, where her husband is signed to. She is responsible for coordinating and directing the creative output of the label's signees, such as music videos, live performances, and merchandising, ensuring the continuous growth and success of the artistes under the Mavin Records umbrella.
Rima is the Senior Advisor at Kupanda Capital
Rima Tahini joined Kupanda Capital in 2016, where her efforts were important in the successful formation and realization of the collaboration between Mavin Records and Kupanda.
Currently, Rima works closely with some of Africa's most renowned musical artistes, consistently making significant contributions to the industry. She was inducted into the prestigious Recording Academy's class in 2022, showcasing her dedication and ability in the world of music.


[ad_2]

Source link