A rather bizarre incident occurred at the Victoria Garden City area of Lagos state on Sunday night, June 13, as a couple were seen walking around stark naked.
A video of the yet-to-be identified couple has been serving rounds online and they are seen holding hands and walking around the area naked.
Some concerned residents confronted them to know why they were butt naked, but the man told them to follow them to their house.
All the while, the lady didn't utter a word but kept following the man until they entered the gate of a compound in the elite area of Lagos state.
Watch below,
The video has sparked quite a number of reactions on social media as netizens try to give a plausible explanation for the strange act.
See some reactions below,
@angel_palmeer wrote,
"Make person nor see problem for life wey go make you naked for midnight o😂😂😂😂 might not be ritual leave them biko"
@kingcess21 wrote,
"It's obviously rituals because the two of them are saying some inaudible stuff."
@just_violett wrote,
"Them even enter inside their compound later, when I thought der were mad😂😂….btw happy couple life"
@iam_jhunp wrote,
"Not everything ritual, make Una dey calm down, there are bunch of them here who walk around naked… they nudist 🙄 Religion/juju don cus problem for 9ja gan"
@akinsola_princess wrote,
"People go through spiritual things so not everything is ritual mind ur business before u use body carry watin no be ur own"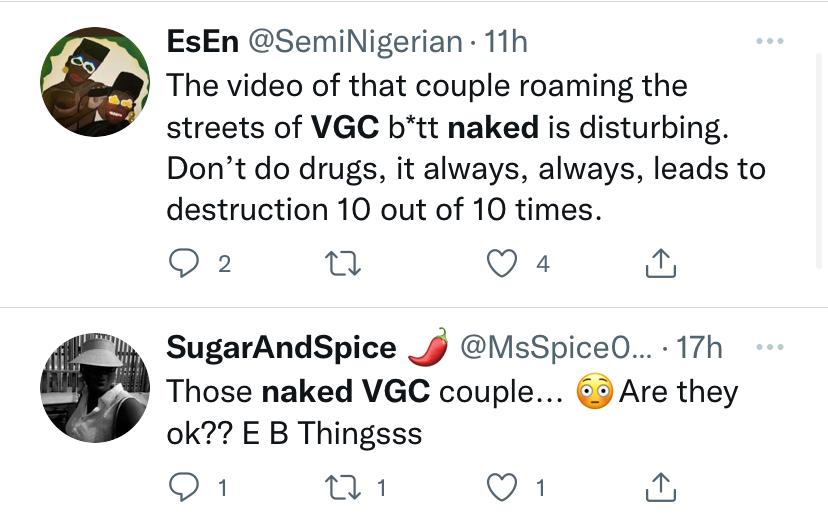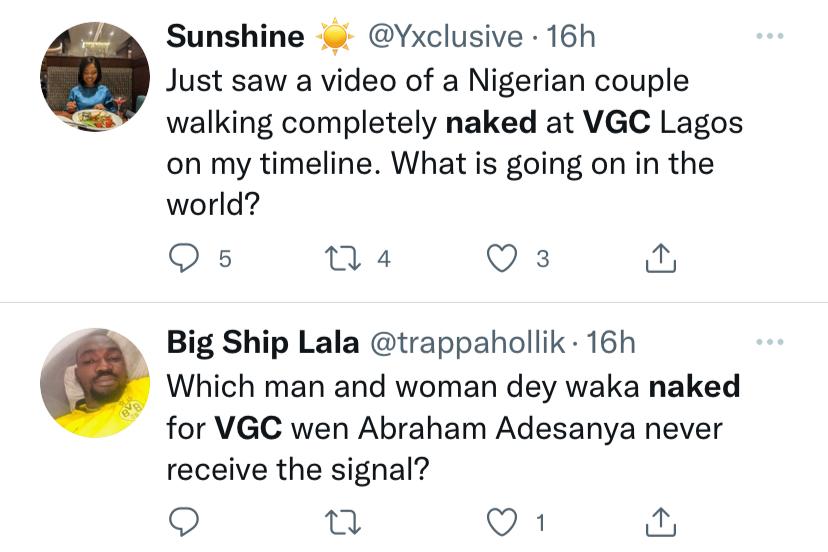 RECOMMENDED ARTICLES