A Nigerian lady identified as Benedicta Effiong has taken to social media to lament after her boyfriend impregnated his sugar mummy, who has been looking for a child.
Sharing on Facebook, Benedicta revealed that her wedding to the young man was scheduled to hold in December, and given his new fatherly status, she was at a loss for what to do.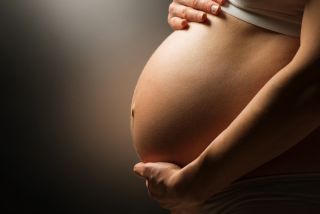 According to her, the man keeps pleading with her to understand his situation as the sugar mommy is extremely rich.
"Please approve my guy just impregnate the sugar mummy who has been looking for a child and our wedding is supposed to hold December am just confused right now because he is begging me telling me that he can not marry her the woman is very rich I don't know what to do please I need advice right now" she wrote.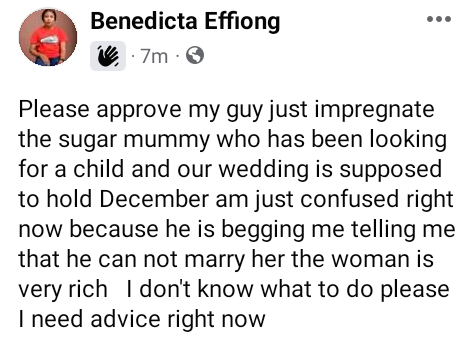 In other news, a Nigerian woman based in the UK has recounted how her neighbors called the police on her because her children were crying.
In a video she posted online, the lady explained that her neighbors had found her children's crying disturbing and had come to knock on her door twice on separate occasions to complain about it.
She further explained that she had never been alone with her children since moving into the flat. However, on that fateful day, her husband had left her with the children, and their youngest child cried a lot, which made her carry him around while doing her chores.
Later that day, she was surprised when two police officers, a male and a female, showed up at her doorstep. Although she let them into the living room, she was confused when they started checking the house and inquiring about the children.
She said the male officer spent about five minutes searching the rooms but found nothing suspicious. The female officer then asked her about the ages of the children, to which she truthfully responded, even though she felt a bit stressed.
She noted that the officer who had gone upstairs came back and inspected the kitchen, which was clean and tidy.
When they realized that the house was in excellent condition, the officers burst into laughter and revealed that one of her neighbors had reported her, prompting the police to check on her.