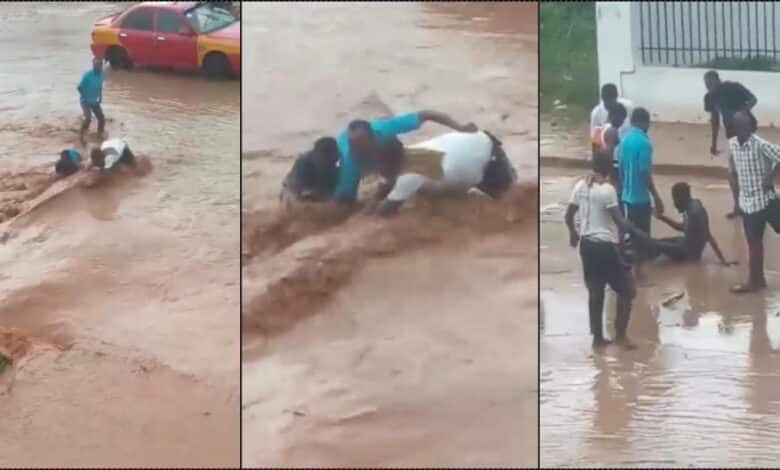 A young man who almost lost hope after being trapped in a flood gets help from onlookers who put together their efforts to rescue him alive.
A video making the rounds on social media captured the intense moment a Ghanaian almost lost his life to a natural disaster.
The man could be seen being pulled by a group of onlookers who risked their lives to save him from going down a drain despite the strong wave of the flood.
Trending:
Another Nigerian lady set to break Guinness World Record as she begins counting of rice grains (Video)
He was subsequently pulled out and for a second struggled to catch his breath after his life flashed in his eyes.
See some reactions that followed …
Kasimusulaimoon wrote: "He just thank God say na people wey dey well they there if not this one for don go."
Pamalfredhabilakatas16 penned: "Thanks for the rescue this good soul ❤️❤️❤️❤️🔥🔥🔥🔥🙏🙏🙏"
Jay_scotch_autos wrote: "He should thank his maker that those men didn't give up on him. God bless them wherever they are"
Gopute penned: "I thought they say ghana is the gateway to Africa? With Dis erosion? 😂😂😂😂😂😂😂😂, every Ghanaians think like midget"
Watch the video below …