A young man is grateful to be alive after miraculously escaping unscathed after his car rammed into a truck.
Video footage from the scene of the horrific accident that surfaced online, captured him walking away unharmed from his Lamborghini sports car, which had become wedged underneath the truck.
Onlookers who rushed to the accident scene successfully forced the door of the driver's side open, and surprisingly, the driver was shielded by the car's airbag.
Despite the severity of the crash, the driver emerged from the vehicle unharmed, much to the amazement of onlookers.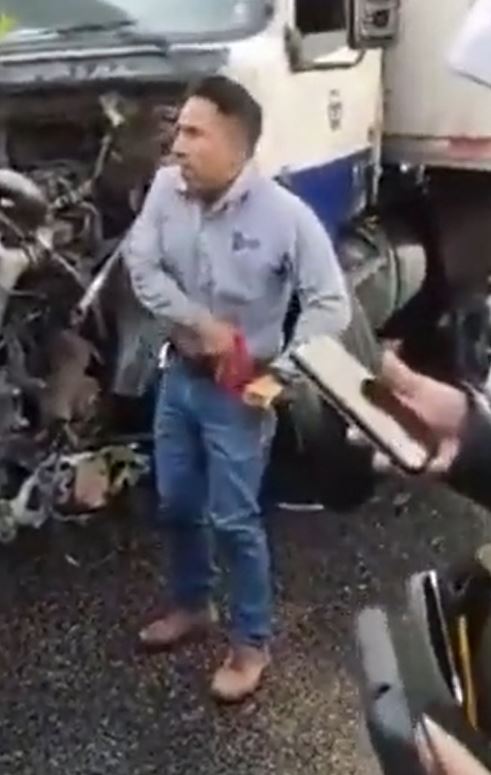 The man calmly exited the car like nothing happened, while checking if his phone and wallet were still intact.
The incident has since garnered immense attention on social media, with many users expressing their gratitude to God on his behalf and describing it as nothing short of a miracle.
Watch video below,
In other news, Labour Party (LP) Factional National Chairman, Lamidi Apapa, has stated that God had delivered him from a crowd in the Court of Appeal in Abuja.
His faction stormed the court on Wednesday for the pre-hearing of the Presidential Election Petition Tribunal of Peter Obi, challenging the 2023 presidential election.
After being booed and pursued from the court grounds, Apapa spoke to reporters and thanked God for preserving his life.
The Director-General of the Obi campaign organizations, Akin Osuntokun, refused to leave a chair that was designated for the chairman of the party, and the LP chieftain claimed he sensed trouble before the court's proceedings even started. This was after security personnel had just released him from protective custody.