A married man, simply identified as Mr. Agu, was caught in bed with a nursing mother, who is also married, in Edo state.
A video making rounds online shows the moment the man was confronted and disgraced by angry residents after he was caught pants down with another man's wife.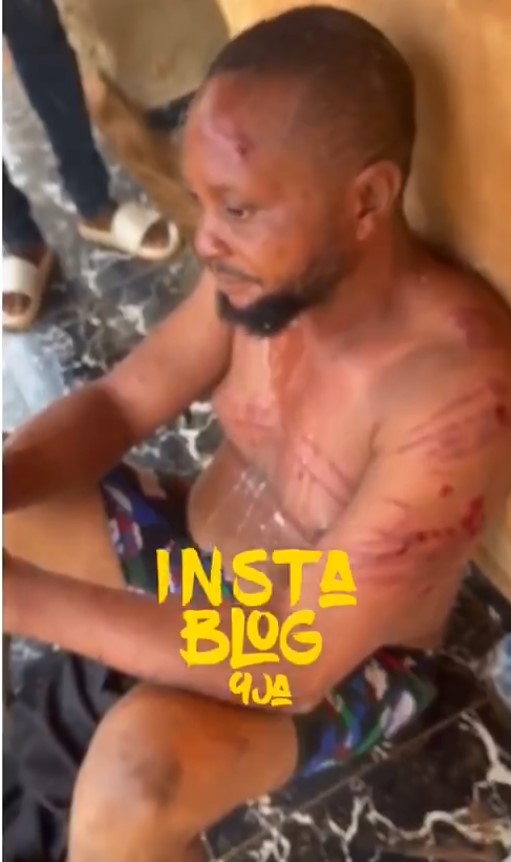 It was learnt that the incident took place on Monday, December 5. The man was said to be having sexual intercourse with the nursing mother in her matrimonial home when he was caught red-handed.
A source said: "He was caught in the man's bedroom and neighbors were alerted. They beat him to a pulp and almost cut off his member but for the plea of some eyewitnesses. They made him promise not to harm the husband of the nursing mother and questioned if he wants to take the woman as his second wife since he's married."
In the clip, the married man, who had visible bruises all over his body due to the beatings he received, is seen sitting on the floor while being interrogated.
Watch the video below,
In other news, a controversial Kenyan clergyman, Pastor Ng'ang'a has advised female members of his church to pray for their husband's side chicks to get their own husbands.
Pastor Ng'ang'a, the founder of Neno Evangelism Center, while preaching in his church recently, told married women to stop praying for evil to befall their husband's mistress, but to pray for them to get married so they can leave their men alone.