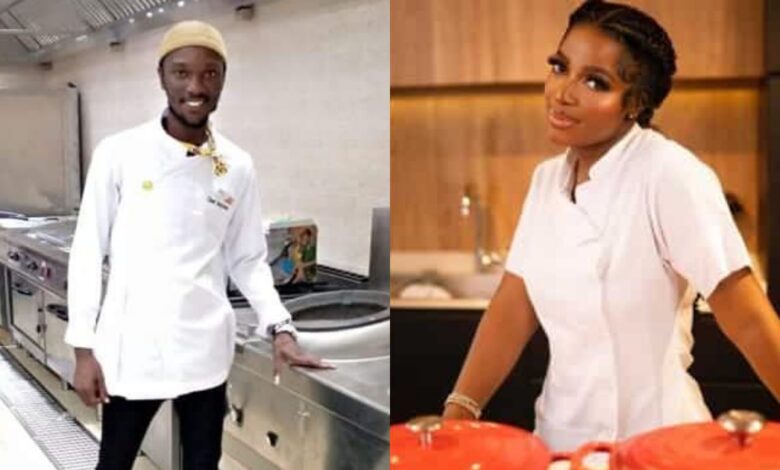 Liberian chef, Wonyean Aloycious Gaye, has recently taken to Instagram to respond to the heavy criticisms and backlash he has received since expressing his intention to challenge chef Hilda Baci.
Gaye, appealed to Nigerians to embrace love rather than hatred in his heartfelt post.
Trending:
Another Nigerian lady set to break Guinness World Record as she begins counting of rice grains (Video)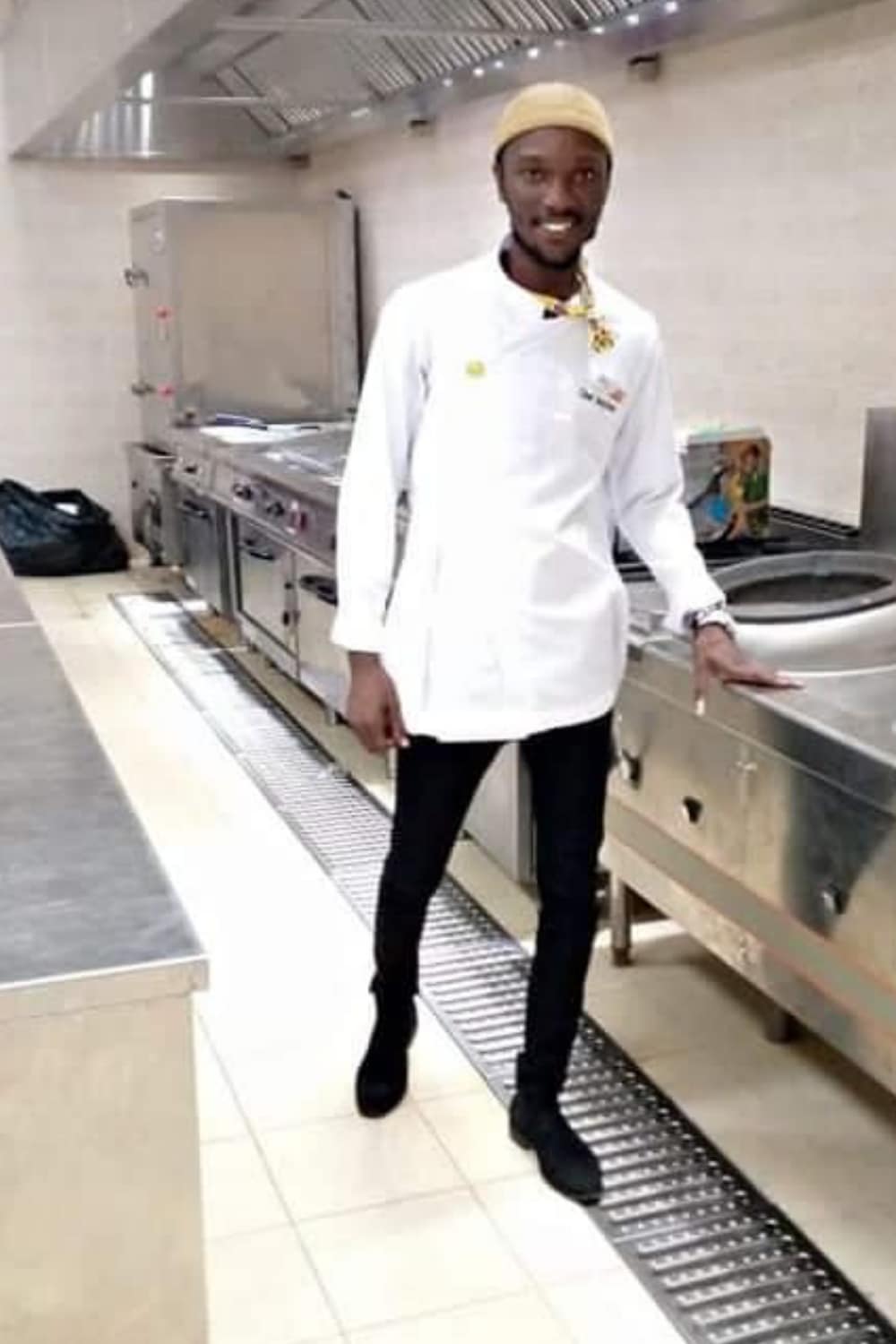 The Liberian chef's quest to challenge Hilda Baci, who recently cooked for over 100 hours at Amore Gardens in Lagos state, sparked widespread discussions on social media.
Nigerians, fiercely proud of their beloved chef, took to various platforms to express their disapproval and dragged Gaye extensively for attempting to compete with her, even before Baci had received certification from Guinness World Records.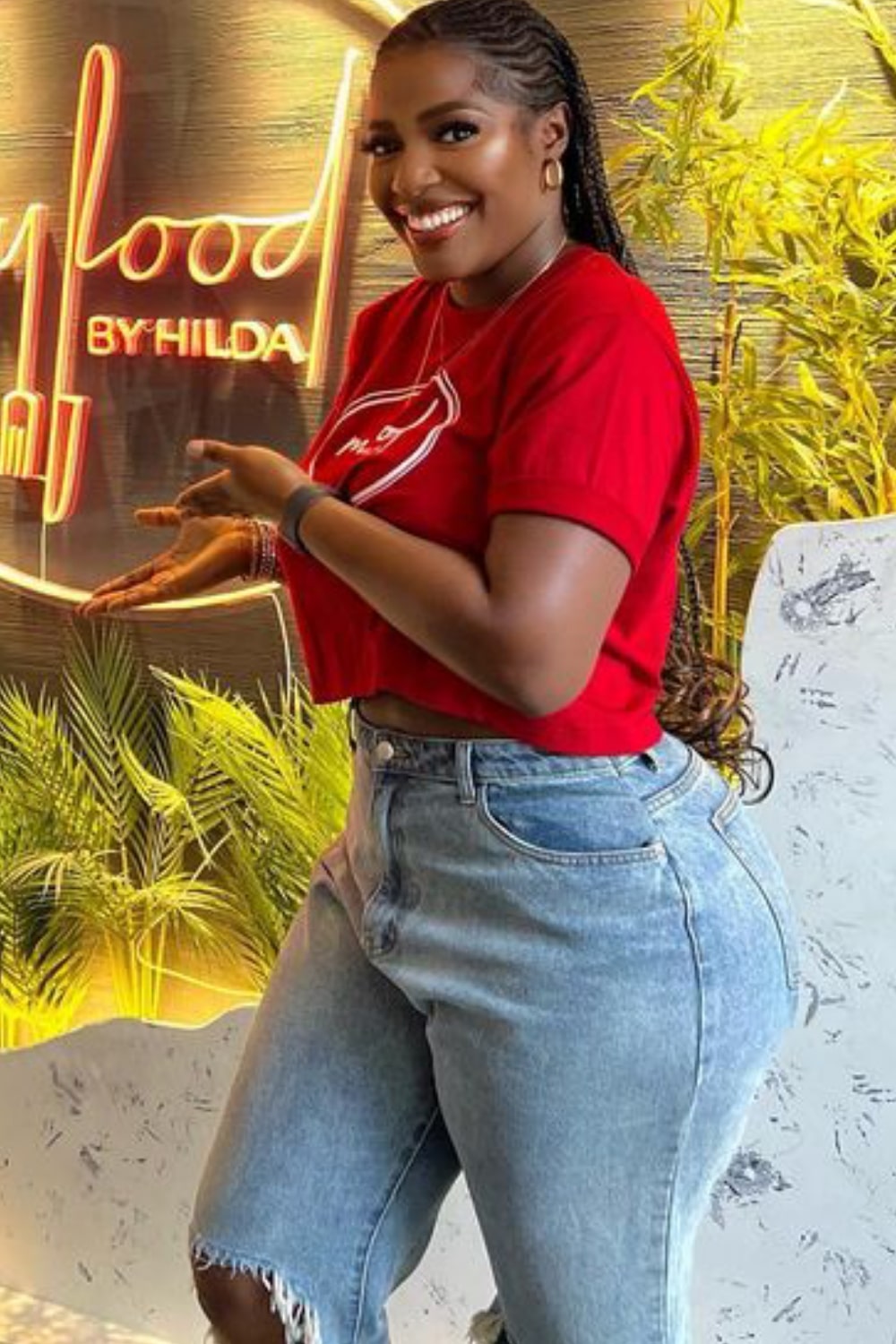 Refusing to engage in negativity, Wonyean Aloycious Gaye used his Instagram platform to address the trolls and preach a message of love and peace.
In his response, he urged Nigerians to refrain from hating on him, emphasizing that every action he takes is rooted in love and not driven by any form of animosity.
He wrote;
"In my country Liberia, we share no hate. It's all love here."
See below;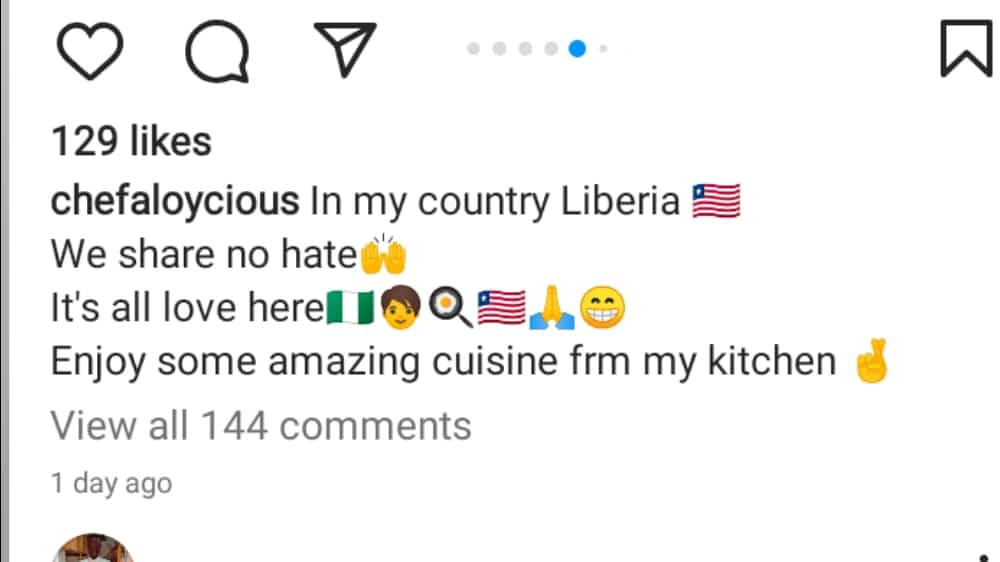 Reacting…
@ella.ella117; "keep your love to yourself"
@ meritsjackson55; "oga rest"
@ canada_kemaofficial;  "She put in so much hard work for it that she did not outshine the Indian Lady immediately after she won four years ago. You are just pained that she is being celebrated, and you talk about love'