[ad_1]

A lady has been apprehended for allegedly stealing clothes and using them for TikTok content.
The suspect's former friend, who shared videos capturing the moment she was caught, claimed that the clothes were stolen by the TikTok creator after she brought her to her residence to rent a vacant apartment.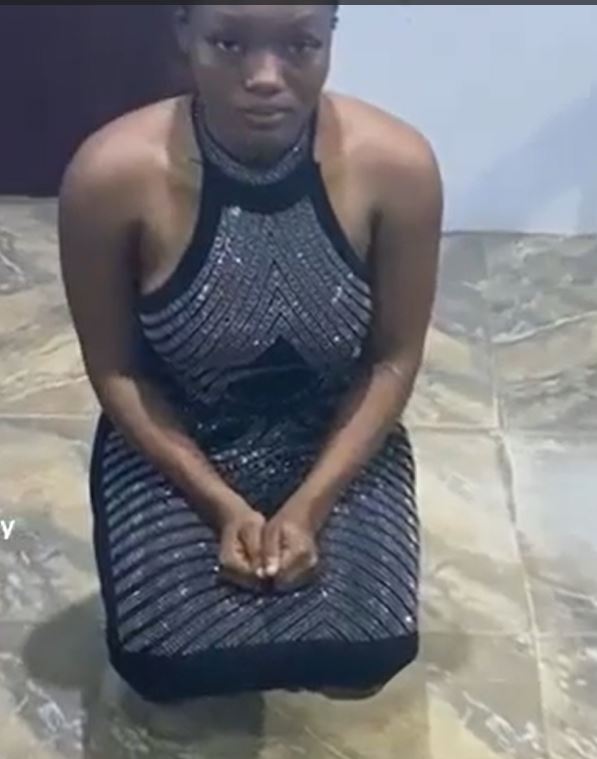 She further revealed that the person whose clothes and wig were stolen involved the police in the case, so she was forced to help track down the suspect.
She also shared a montage showing some of the clothes allegedly stolen by the TikTok creator.
Narrating the incident, the lady who shared the video online wrote:
"I look for house for her for the place wey I dey stay. she come go thief person property carry run police come dey find me because to produce her. So I help the person track her down I posted another video from the police station but they said that I should delete it".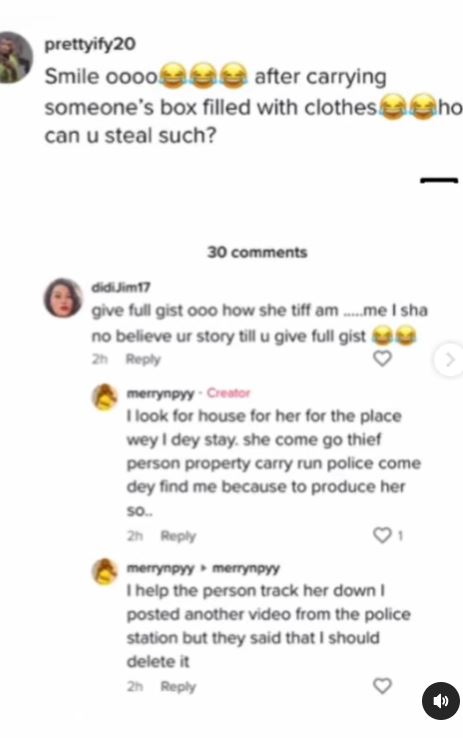 Watch video below,
In related news, a Nigerian techie has shared the terrible tale of how a motorcyclist he trusted and sent on errands, recruited armed bandits to assault him at his house.
The man revealed on the microblogging platform, Twitter that he was so kind to the rider that he even gave him another motorcycle to use for his business.
He claimed he was astonished when the motorcycle rider approached him and requested instruction on how to commit online fraud, often known as "Yahoo Yahoo."
He stated the motorcycle rider indicated he was often at home and made a significant amount of money, leading him to suspect fraud.
He said two months after, the same motorcyclist he had always trusted, organised people to rob him in his house.
He wrote;
"Years back When I started making a little cash from Tech, I started staying indoors more.
So I opted to have a personal bike guy ( my worst mistake ).
He ran my errands & I was so nice to this dude, even bought him a new bike & gave him huge tips, he knew my home in & out, dude approached me later & asked if I was some yahoo boy & needed me to teach him cos I stayed indoors more but had funds to spend. I repelled anyways.
Neighbors warned me & My sixth sense gave me this hunch to get him off, but laziness no gree cos this dude could climb the mountains to go get anything I wanted.
Mumu me thought he was so loyal and wouldn't harm me 😭
Fast forward two months, my home got robbed, You ain't gonna believe, this dude I was super nice to was the one who instigated robbers to come rob me, this took me from 100 to zero.
Before I found out, they had already formatted & sold out my stuffs, cost me my job & Lost a lotta jobs and it almost ruined me. 💔
Long Story short, y'all be careful. Some folks can be so cruel irrespective of how nice you are to them💔"


[ad_2]

Source link