Some Nigerians have linked the fur Big Brother Titan star, Yemi Cregx placed on his agbada on the opening night of the 9th edition of the Africa Magic Viewers' Choice Awards (AMVCA) to a purported membership in Ogboni society.
Recall that Yemi Cregx snagged the award for the best-dressed male on the opening night of the award show weekend over his outfit.  Turning up for the cultural event, Yemi Cregx looked regal in his crimson-red agbada which he topped with a matching fur on his shoulders. He also wore beaded accessories to compliment his impeccable look.
Trending:
Another Nigerian lady set to break Guinness World Record as she begins counting of rice grains (Video)
The cultural event kicked off a series of activities preceding the award show scheduled to hold today, May 20 in Lagos.
Some Nigerians who dropped reviews on the outfit the reality show star wore, alleged that the fur is a symbol of his Ogboni membership.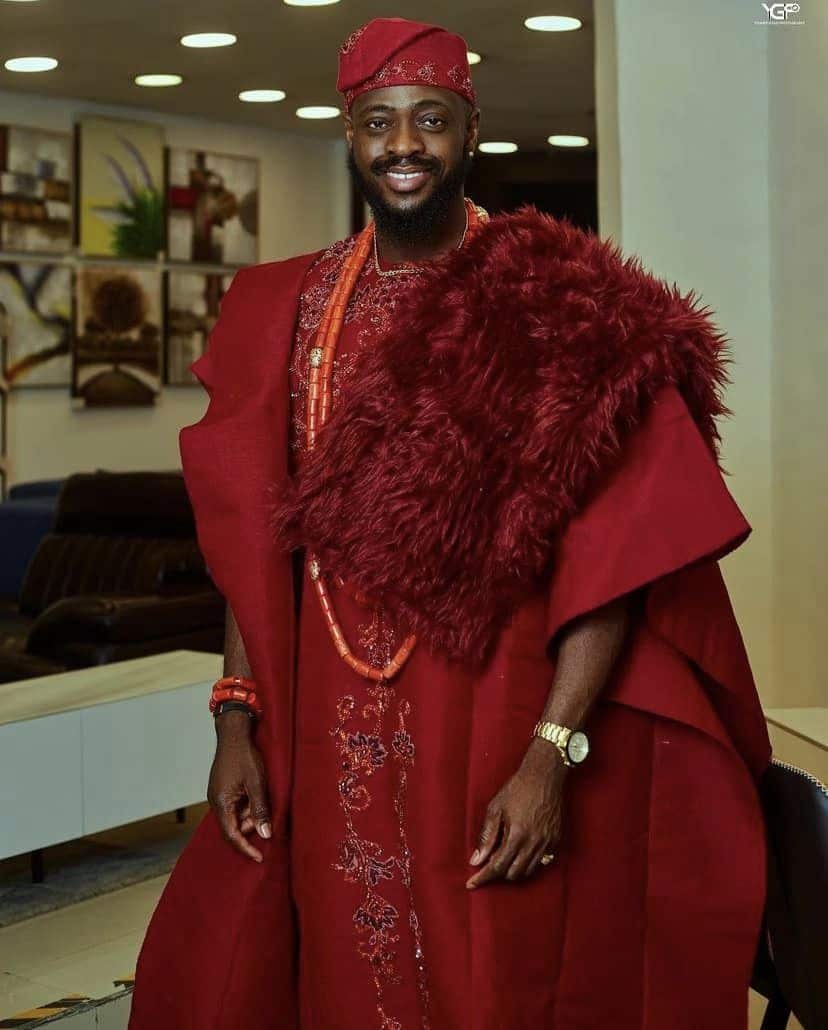 Ogboni (also known as Osugbo in Ijèbú) is a fraternal institution indigenous to the Yoruba-speaking polities of Nigeria, the Republic of Bénin, and Togo, as well as among the Edo people. The society performs a range of political and religious functions, including exercising a profound influence on monarchs and serving as high courts of jurisprudence in capital offenses.
Its members are generally considered to constitute the nobility of the various Yoruba kingdoms of West Africa.
See some comments below…