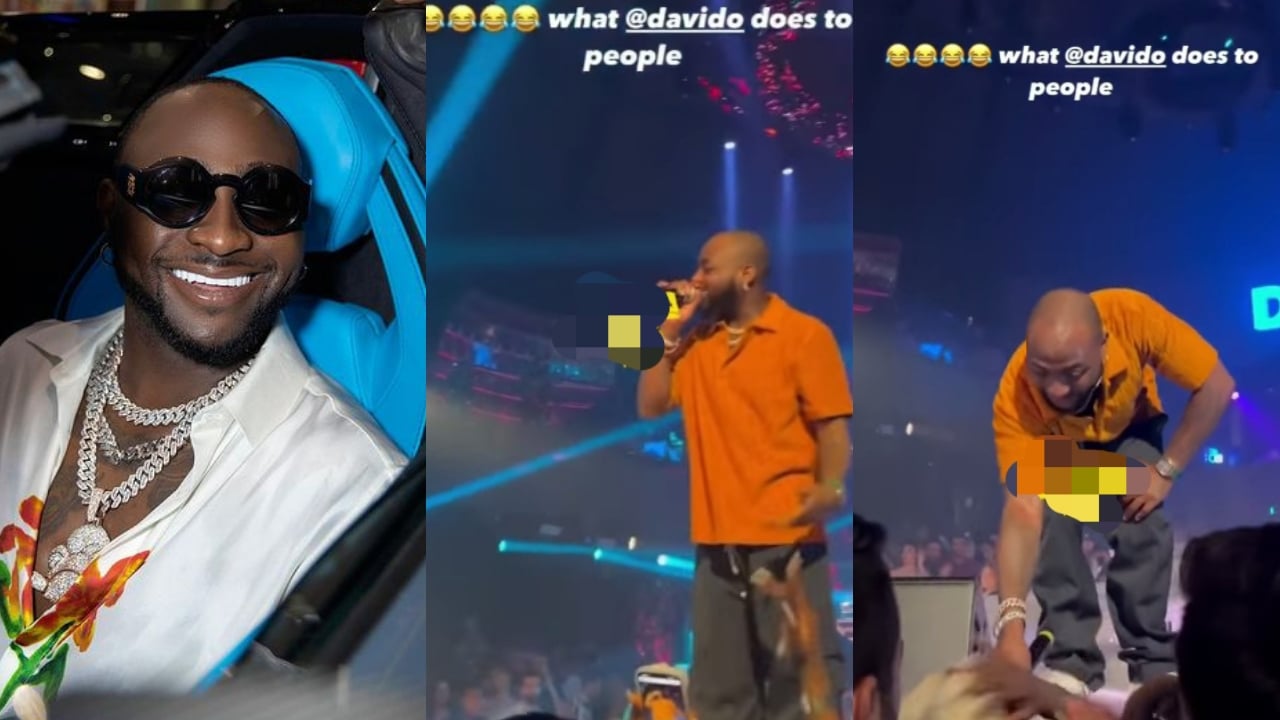 Popular singer, Davido has made a female fan nearly go crazy with excitement after he did something she'd certainly never forget.
The music star, while performing at an event in Dubai, had suddenly given the mic to a female fan to sing the lyrics of his song.
The lady who was shocked at the gesture, sang hoarsely at first and held on to her wig which was falling off her head.
The lady was next to herself with excitement after davido handed her the microphone and they kept passing it back and forth and the lady nearly passed out with excitement.
Watch the video below: