US-based Nigerian dancer and singer, Korra Obidi, is now the proud owner of a multi-million dollar house in Brentwood, Los Angeles.
 
The mother of two, who recently finalized her divorce from her estranged husband, Justin Dean, shared the news on her social media pages on Thursday afternoon, March 30.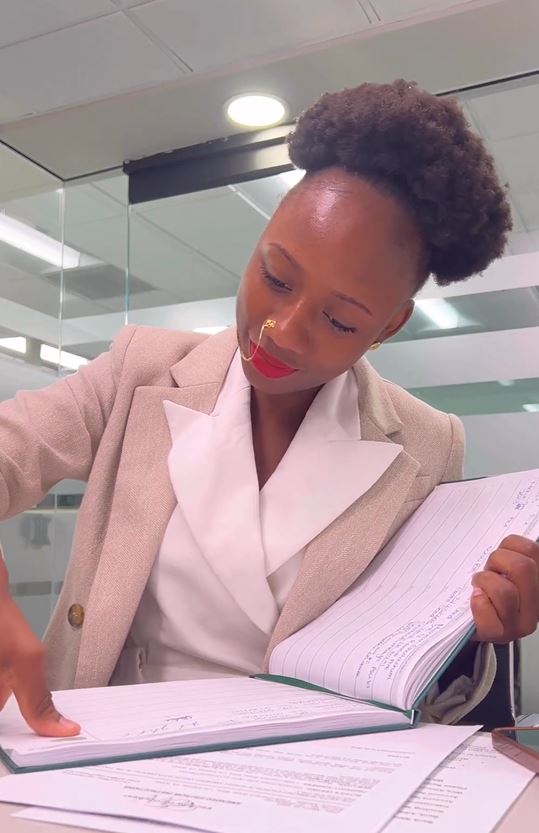 Taking to her Facebook and Instagram pages, Korra shared a video that captured the fulfilling moment she visited the agents to sign the house deeds.
In her caption, Korra, while expressing gratitude to God, threw a subtle shade at her detractors.
She noted that despite the name-calling and backlash she faced on social media, God crowned her hard work with good success.
"Small Nyash, Big God. The naked divorced disgrace don buy house. 🏠 Thank God say man no be God.
We did it @korraverse_ Grateful to my family and friends. This is for you @junedean_ @athenadean/ Landlady of a $1,600,000 home. 📍Brentwood Los Angeles. #grateful #landladykorraobidi #smallgirlbiggod", she wrote.
Watch the video below,
In other news, the decision of the Lagos State University (LASU) to open a bakery and begin producing bread in order to increase its Internally Generated Revenue (IGR) has elicited mixed reactions on social media.
LASU announced this move via its Twitter handle on Wednesday, March 29, and revealed that their bread will be the only one available on campus going forward.
While the move has been welcomed by some, others have expressed concerns about the priority of the university, arguing that a university's primary focus should be on research and education.
Some others queried the university management for chasing out other bread competitors in the school in order to have a monopoly.
The school shared a photo of the school's Vice Chancellor showcasing the bread and wrote,
"Accolades for the VC, Prof. Ibiyemi Olatunji-Bello, mni, as LASU Bakery opens for business.
The bakery is part of her administration's drive to increase IGR. The LASU Bread will henceforth be the only bread on the university main campus, Ojo."