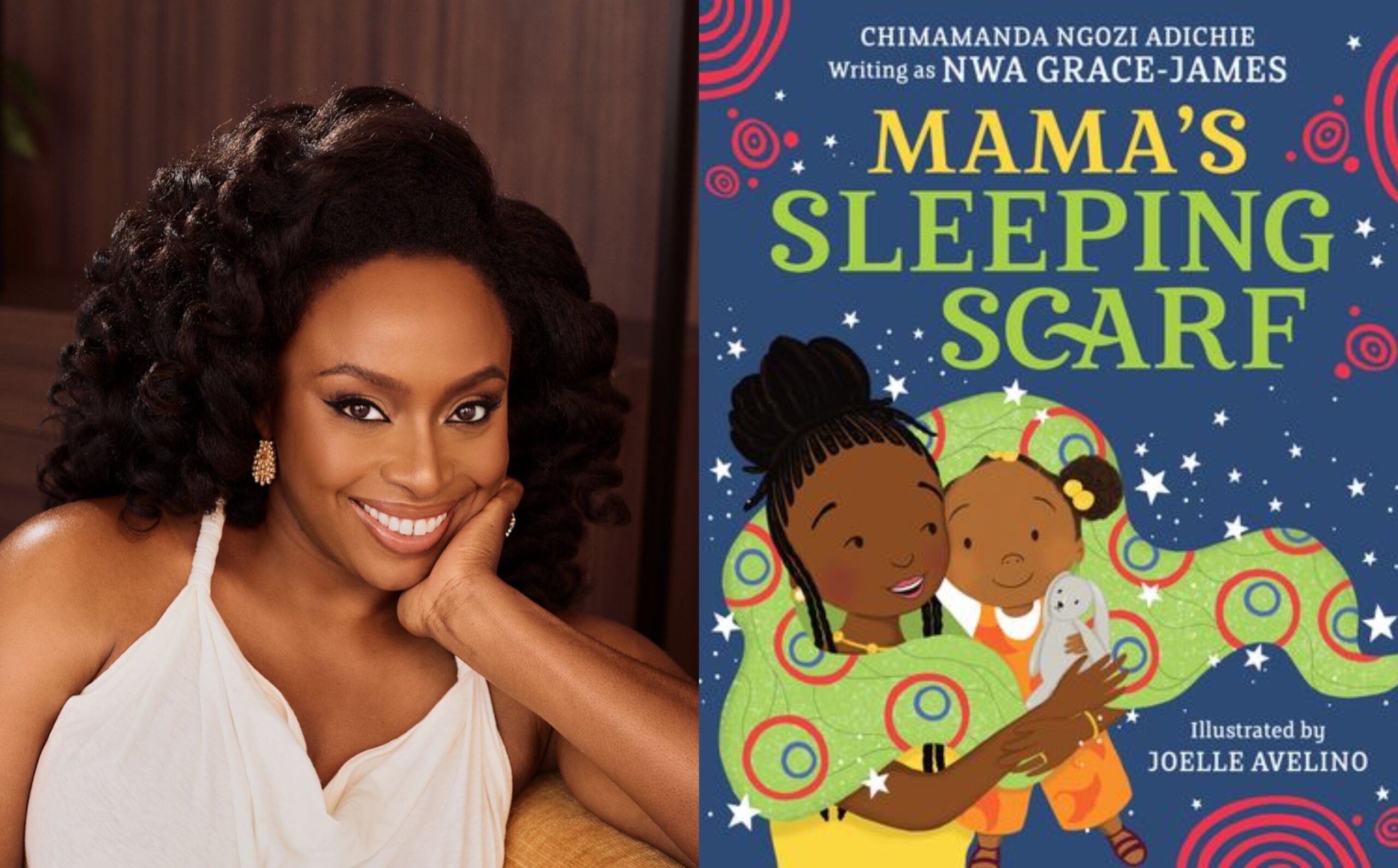 Chimamanda Ngozi Adichie has just announced the completion of her first children's book titled "Mama's Sleeping Scarf". In an Instagram post, Adichie shared details about the book and also revealed the book cover.
"It also happens to be based on a day in the life of my daughter," the celebrated author and public speaker revealed in the video.
Mama's Sleeping Scarf is a heartwarming story about a little girl's love for her mother's scarf and the fun and adventures she experiences with it and her family. The book features stunning illustrations by Congolese Angolan artist Joelle Avelino and "is a celebration of family, and a touching story about the everyday objects that remind us of the ones we love."
This beautiful family story follows a young girl called Chino as she plays with her mama's sleeping scarf through the day. Running with the scarf, Chino weaves together little incidentals of home life into a glorious celebration of the power of a mother-daughter relationship, and the gentle joys that build a perfect day. Exquisitely written with compelling simplicity, this is a heartfelt homage to family love.
You can pre-order Mama's Sleeping Scarf for you or your little one before it hits bookshelves on September 5 here.