A special squad of the Lagos State Police Command have detained five policemen attached to Grammy Award Winner, Damini Ogulu, otherwise known Burna Boy, for attempted murder after they shot two men identified as Irebami Lawrence and Tolu at Club Cubana on Victoria Island, Lagos, on Wednesday, June 8.
On Wednesday, a Twitter user known as theflowolf took to his page to call out Burna Boy with allegations that the "singer's people" caused mayhem at a nightclub
"My Guys came to 9ja from England & Usa Respectively 4 a wedding.I invited dem out to club cubana a petty altercation with Burna Boy's people arose (Cos of woman).The next thing Bullets started flying , one got scraped in the head by a bullet and the other one got shot in the leg.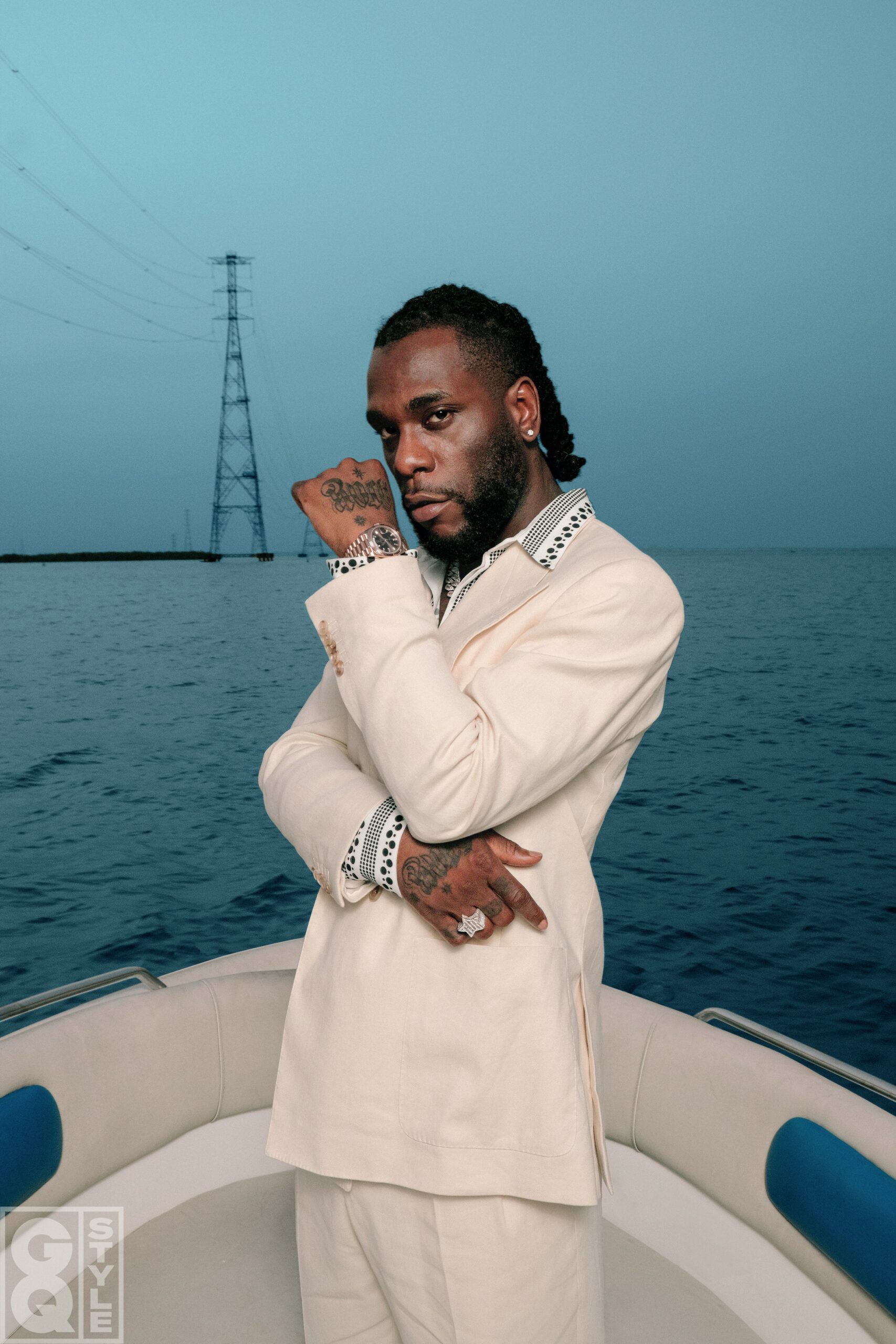 When we rushed him to the Naval Medic Center they said they had no blood and he needed 3 pints of O+ blood , they said none of us can donate because we had been drinking from the club and then my friend started to shake on the hospital bed like he was losing his life
Good samaritan soldiers then offered to give a pint of blood each which was then used to stabilize him. The doctor said the iphone in his pocket which the bullet went through slowed down the bullet making it less fatal , the iphone saved his life"
A publication from PUNCH has now confirmed that those involved in the shootout have been detained
According to multiple witness statements, the singer was in the VIP section with three women when he spotted another woman. He was reported to have told have invited the woman to join him. Unknown to him, the lady was with her husband who got angry and accused the singer of making advances on his wife when he was with her.
After some minutes, Burna Boy allegedly made fresh advances at the woman. This infuriated her husband further and his friends who had gathered at the club.
"As things were getting heated, Ibrahim (Police officer)brought out his service pistol and shot multiple times while Burna Boy was laughing," said a senior policeman
In the process, 27-year-old Lawrence was shot in the thigh while his friend, Tolu, was hit in the head by a bullet. This caused a commotion in the club.
It was learnt that Burna Boy and his crew then drove off to one of his properties at the Elegushi end of the Lekki-Epe Expressway before leaving for Lekki Phase 1.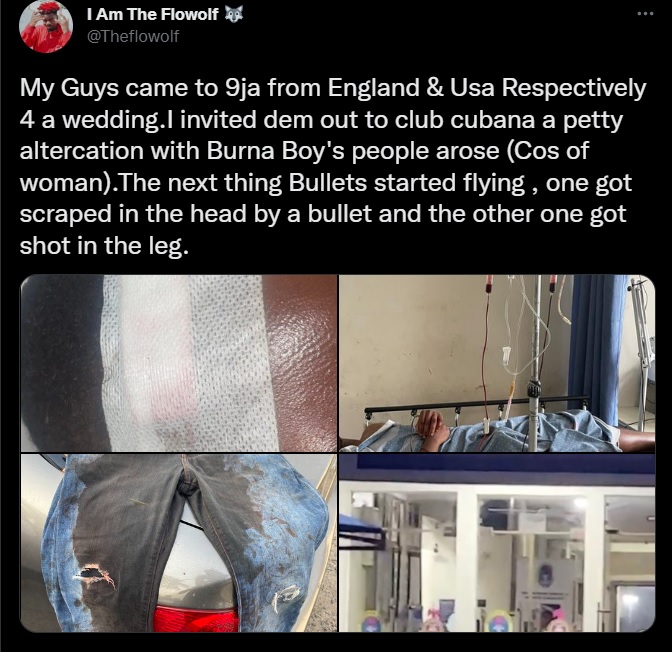 RECOMMENDED ARTICLES