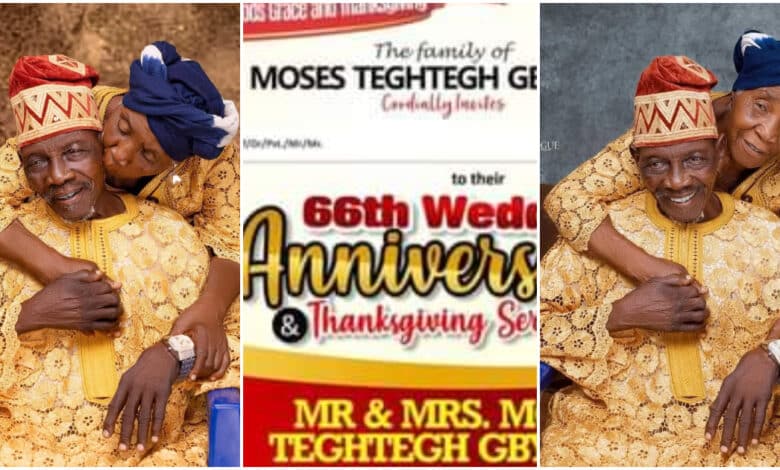 A Nigerian couple has gotten tongues wagging online after photos of them popped up online celebrating their 66th wedding anniversary.
The beautiful couple has been seen in beautiful pictures rocking the same outfits as they are seen clinging to each other in a lovely way.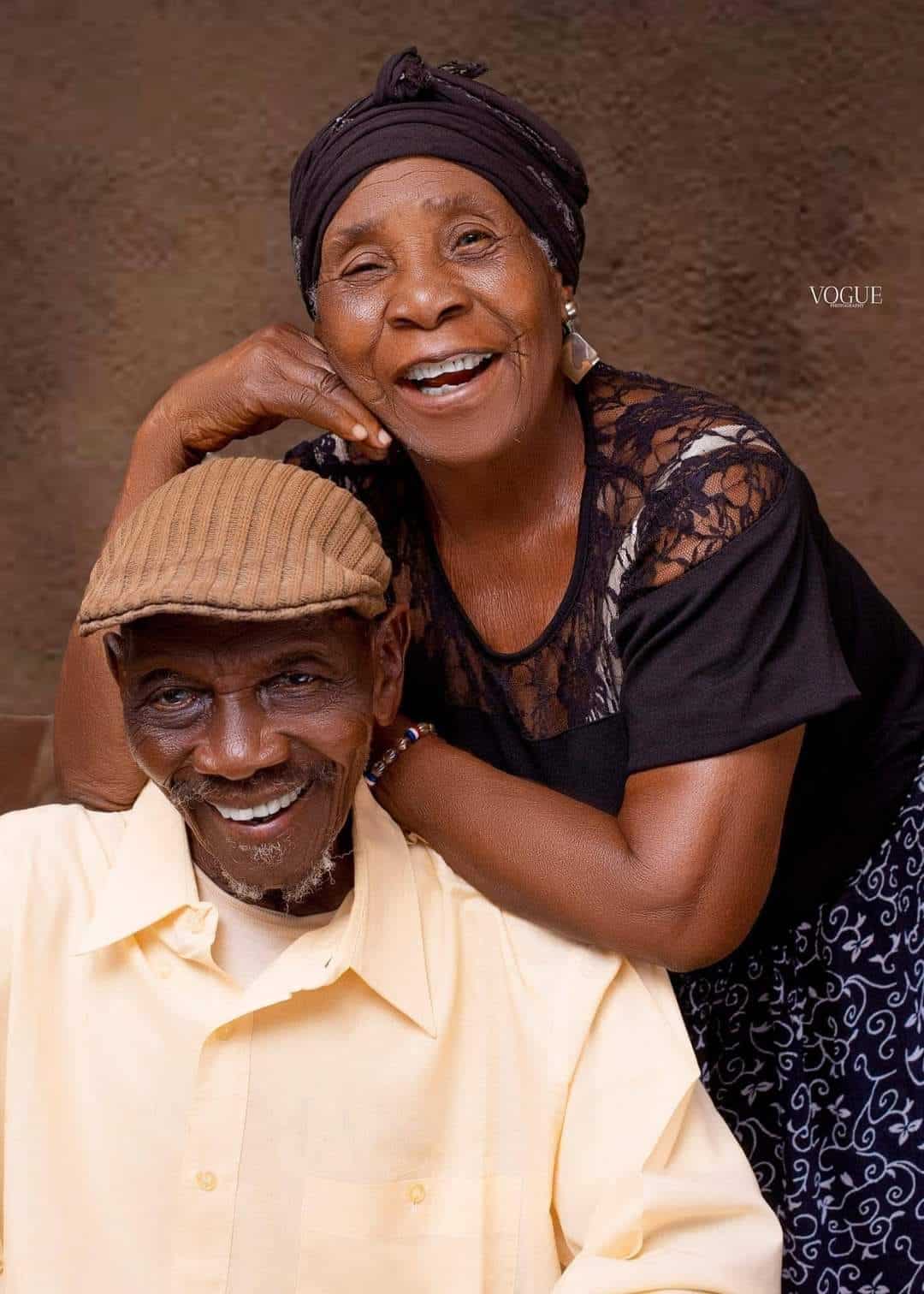 The couple who has been identified as Mr. and Mrs. Moses Teghtegh Gbyange marked the milestone in a joyous wedding ceremony.
Trending:
Another Nigerian lady set to break Guinness World Record as she begins counting of rice grains (Video)
The photos of the couple who hail from Benue state have gotten a lot of social media users, tapping into their blessing of marital long-lasting bliss and also praying with the couple.
See the photos below.