[ad_1]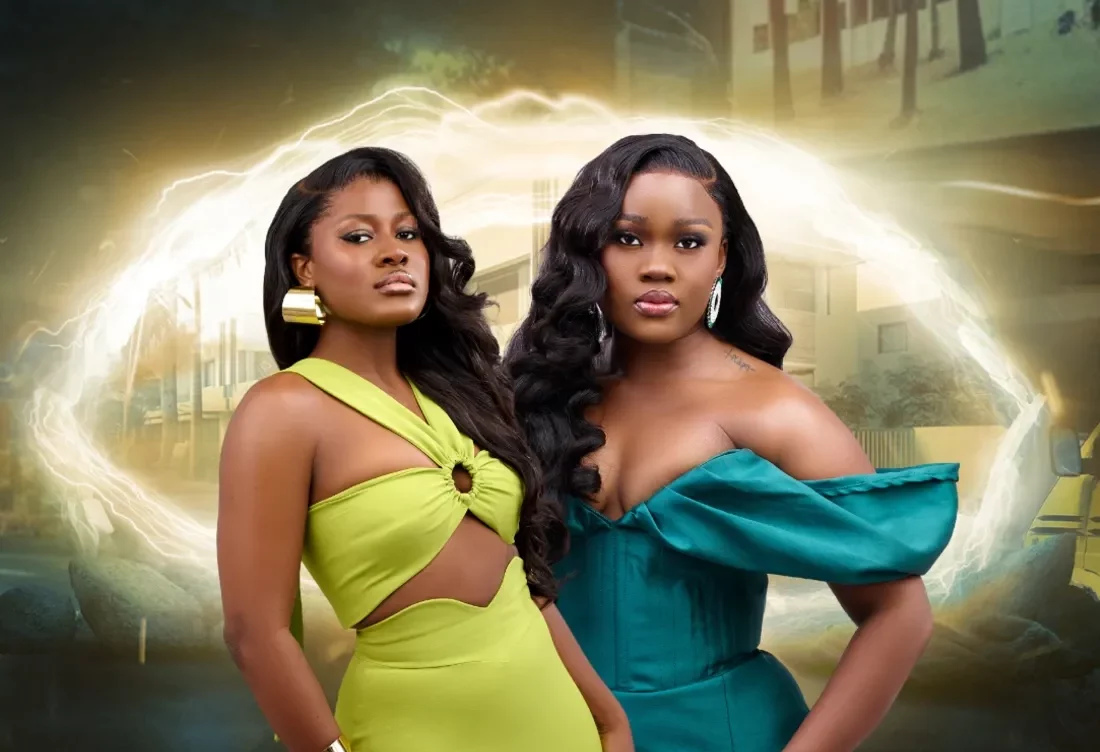 Well, here's a surprising twist that's got BBNaija fans buzzing!
After a night of partying, Alex, Cee-C, and Soma caught everyone's attention with a chat about Neo and his love life. What's really got fans talking, though, is how Alex and Cee-C seemed to be getting along just fine.
It's Ceec and Alex for me, like I want them to coexist

— Zobam 🤔👿 (@rubydexy) August 20, 2023
Remember their dramatic falling out during Big Brother Naija Double Wahala? Yep, that one.
Let's rewind a bit: Cee-C was in a 'ship' with Tobi back then until he clicked with Alex, stirring up some major drama. And guess what? Fast forward over four years, and that tension seems to have followed them into the All Stars House. They've been clashing over tasks and their connections with Pere, who seems to be a friend of both.
Even though they've been vocal about not trusting each other and struggling to get along, some fans have been hoping for a friendship that delivers juicy gossip and friendly fights – the good kind, of course!
Viewers can now find some relief, as it appears their hopes might have been fulfilled. Videos show Cee-C and Alex having what can only be described as a friendly chat. They were in the locker room, discussing breakfast plans and their day ahead. Alex asked about Cee-C skipping breakfast, and her response was calm and prompt. They even share a laugh when Big Brother gave Cee-C a mic infringement warning.
Is it my eyes or Alex is worried about Cee c's well being,do u like the frndship 😂😂😂

Alex : Have you eaten this morning
Cee c: I can't put food inside this stomach
Alex: which strength will u use for the day
Cee c: milk
Alex: milk again#BBNaija #bbnaijaAllstars pic.twitter.com/PxMtsitLjz

— Followheart (@kaycool200) August 21, 2023
But wait, there's more: in another scene, Alex helps Cee-C with her wig. Could this be the sign of a fresh start for these two?
Cee C told Alex to come and show her how to bob Baye's hair and Kayode moved the camera 🤣🤣🤣

— Human Miracle (@ruthdulac) August 21, 2023
Ceec and Alex together making Ceec hair
My ship CeeAlex
Now biggie just needs to lock them together inside the store room so they can hug and k1ss😂😂😂#BBNaija #BBNaijaAllStars pic.twitter.com/JabJrV5Vny

— Hillz (@officialsommy41) August 21, 2023
Are Alex and Cee-C finally ready to put their past behind them and give friendship a shot? Only time will tell, and BBNaija fans are definitely keeping their eyes peeled!
See reactions on Twitter:
Is lovely seeing Alex and Cee c getting along

— 🆓 SPIRITED (@richie2daworld) August 21, 2023
cee c & alex , more of this love & light pls 🫶🏽

— SL (@senluwa_) August 20, 2023
Wow!!! My babies in one space 😍 Alex and CeeC 😍

— Nadia 🦋♎️✨ (@BintDija) August 20, 2023
Alex and Cee C are talking now? Since when? 😳😳#BBNaija #BBNaijaAllStars pic.twitter.com/2D5U9dIBSP

— Frank 🀄 (@justfrankleen) August 18, 2023
Haaa Alex is voluntarily helping Cee with with her hair? Na so e don reach? #BBNaijaAllStars #BBNaija pic.twitter.com/Dmrjh66dAn

— Lady Bug 🐞 (@theladyybug) August 21, 2023
CeeC and Alex ❤️❤️ Won't God do it 🤭

— Jade O. (@Mss_Ariella) August 20, 2023
They are both trying to warm up to each other. Ceec is even the one who went out to Soma and Alex

— KINGCEEC for the money (@WinnieOgoe) August 20, 2023
This Angel,Alex,Cee C and Illebaye potential friendship would bang NGLLL

— 𝕊𝔻 𖤐 (@1andlord) August 21, 2023
Have you eaten. Alex to Cee. Ahhhhh what is happening inside this house

— HONEY🕊 (@obe1900) August 21, 2023


[ad_2]

Source link