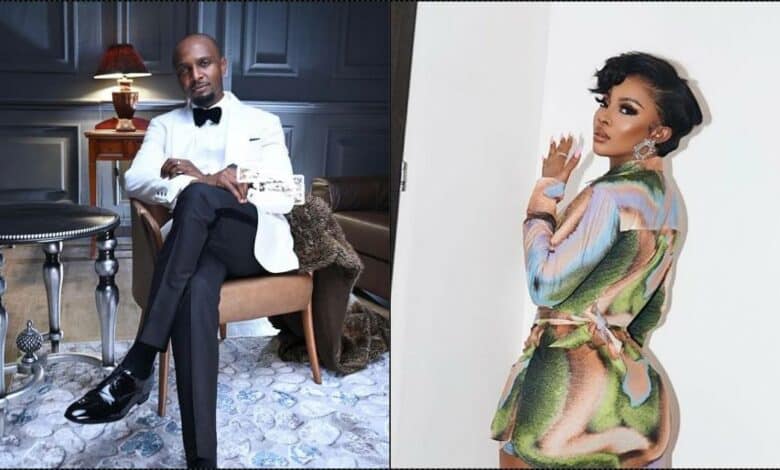 During the AMVCA on the night of May 20, TV presenter and host IK Osakioduwa humorously suggested the inclusion of a category for cosmetic surgeons while mentioning Toke Makinwa.
IK Osakioduwa stated that in the next edition of the event the category should be considered while emphasizing their significant role in enhancing the beauty of actresses.
His remark prompted laughter from the audience, and he playfully questioned his colleague, Toke Makinwa, whether he was telling the truth.
Trending:
Another Nigerian lady set to break Guinness World Record as she begins counting of rice grains (Video)
IK further highlighted that cosmetic surgery is a costly procedure, and he believed that the skilful surgeons behind these transformations should be acknowledged and appreciated for their commendable work.
"I will like to recommend that next year, we have to have a category for cosmetic surgeons who have worked so hard to make so many of these actors beautiful… like they work so hard.. Listen is not a small deal.
Do you know how expensive these plastic surgery is? I am not talking about the cheap ones we do in Nigeria..back in the days, that was like $40,000..It was that expensive. Toke am I lying?" he asked, throwing many of the guests in shock and laughter.
The presenter's suggestion has since sent social media users into a frenzy while others find it humourous.
Watch the video below …