After achieving a remarkable achievement on Monday, Nigerian chef, Hilda Essien Bassey, aka Hilda Baci, has in test questions for May 17 at Akwa Ibom Polytechnic in Ikot, Osurua.
Baci, a native of Akwa Ibom state, was highlighted as the No. 2 question by a mass communication instructor in regard to her popular Guinness World Record cook-a-thon.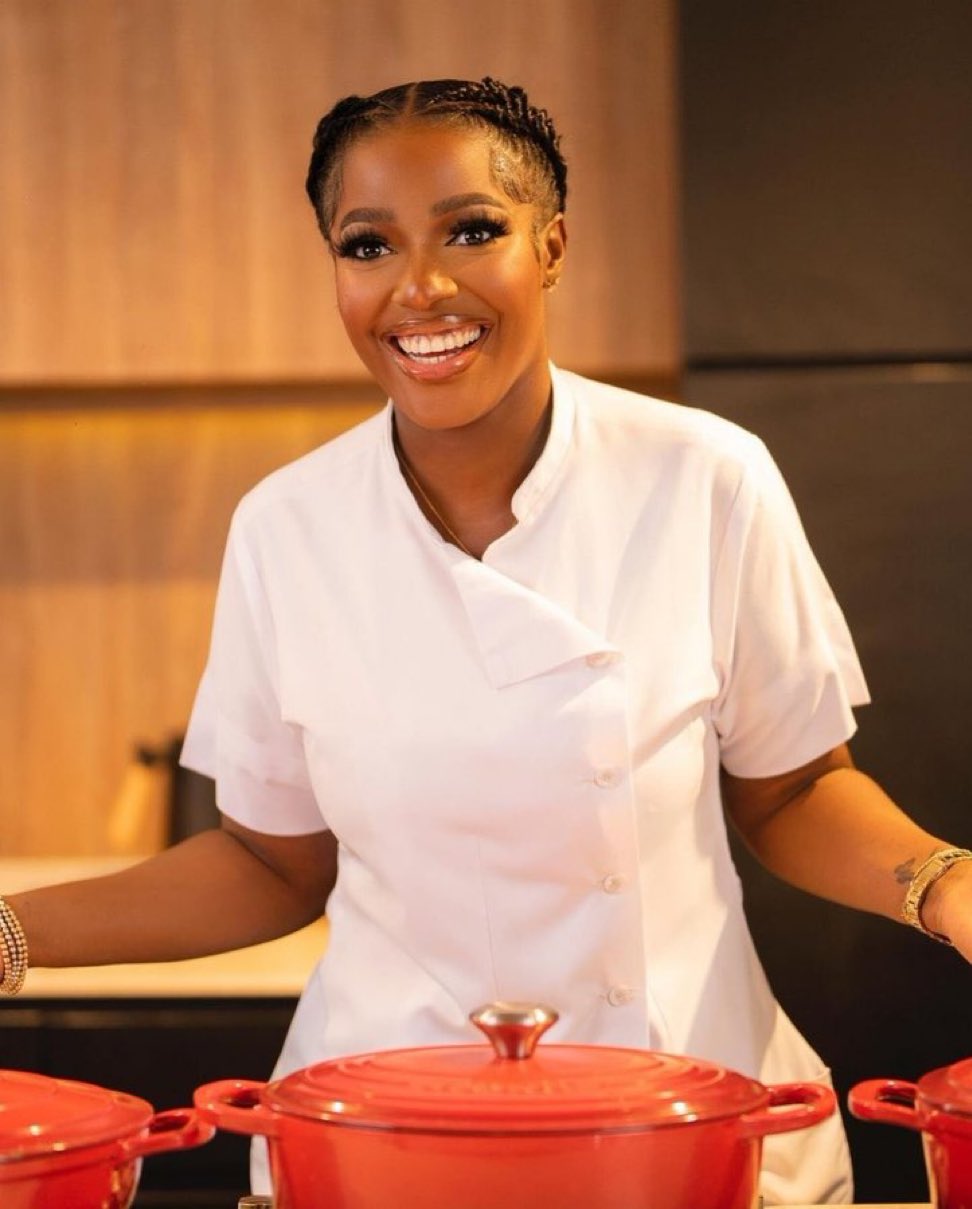 The exam was set for HND 1 students offering Communication Theories with Course Code; Mac 31 in the first semester 2022/2023 session.
The syllabus required students to utilize Hilda's popular cooking marathon to illustrate a theory put out by Canadian-American physicist Albert Banura.
The question reads;
"Using the social media trending issue of Hilda Baci's 'Cook-a-thon, justify the social leaming theory of Albert Bandura."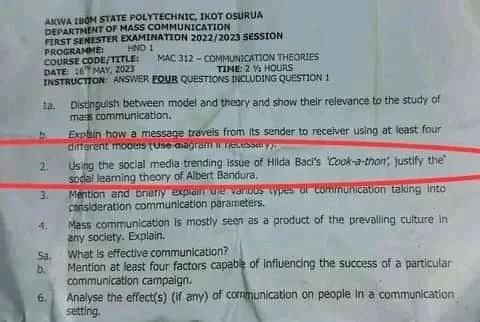 In other news, billionaire daughter and disc jockey, Florence Otedola, better known as DJ Cuppy, once again demonstrated her unwavering dedication to education through her recent philanthropic gesture to a secondary school in Lagos State.
Cuppy, who recently donated $100,000 to Oxford University, built a virtual lab for the students of Jakande College, Lagos, through her foundation 'Cuppy Foundation'.
Taking to her Instagram page, the 30-year-old philanthropist shared a heartfelt and inspiring video of her visit to the school, where she dedicated the project recently.
During the visit, Cuppy received a warm welcome from the students and her teachers, and was also entertained with a lively debate session.
Overwhelmed by the experience, Cuppy said she feels blessed to be involved in such a noble initiative.